Ich möchte heute die irische Firma "Hähnel" vorstellen.
Sehr innovative Produkte für unseren täglichen Gebrauch.
Einmal ein Blick auf die Homepage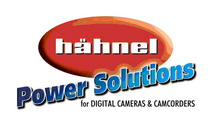 Aus einem Beispiel, das ich seit vielen Jahren im Studiobereich verwende, möchte ich die Vorteile dieses Produktes vorstellen.
... und lagernd bei

Combi TF Remote Control & Flash Trigger
Remote Controls DSLR
Home » Product Centre » Remote Controls DSLR
Combi TF Remote Control & Flash Trigger
OverviewFAQsPDFsEnquiriesReview
hähnel Combi TF Remote Control & Flash Trigger
Capture the perfect shot and manage a wireless studio environment with the Combi TF -
a wireless remote shutter release and remote flash trigger.
Combi TF review in UK magazine
UK magazine Amateur Photographer is world renowned for it's authoritative and comprehensive equipment reviews. In the recent issue dated 27th November, the Combi TF was reviewed and awarded with 5 stars (the highest acolade).
Wireless Remote Shutter Release
Take your best shots with the versatile Combi TF.
Compact and lightweight, the wireless remote control gives you the flexibility of shutter release, auto focus, continuous shooting, bulb mode and 4-second timer delay.
For wildlife, landscape or sports photography, simply fix your camera to a tripod and capture that perfect moment.
Remote Flash Trigger
Manage your studio effectively using multiple receivers to fire several portable flash units or studio lights simultaneously –
ideal for a wireless studio environment.
Most importantly, the wireless functionality of the Combi TF means that you can move the flash units or studio lights to the best location to achieve the ultimate shot.
Equipped with interchangeable cables for all major brands, the Combi TF is the ideal remote control for practically all DSLR Cameras.
The Combi TF uses high-tech, reliable FSK 2.4GHz frequency, which is a worldwide licence free technology.
Combi TF for CANON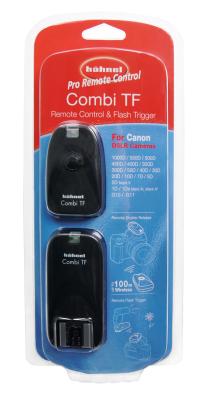 Compatible Camera Models:
EOS 1100D / 1000D / 650D / 600D / 550D /
500D / 450D / 400D / 350D / 300D /
60D / 50D / 40D / 30D / 20D / 20Ds /
10D / 7D / 5D / 5D Mark II / 5D Mark III
1D / 1Ds Mark III / 1Ds Mark IV
Powershot G10 / G11 / G12
Pentax K-5 / K-7 / K10 / K20 / K-100 /
K200
Samsung GX10 / GX20
Part No. 1000 760.0
Combi TF for NIKON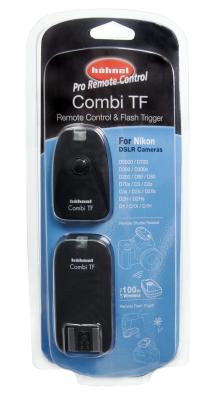 Compatible Camera Models:
D7000 / D5000 / D3100 / D800 / D700 /
D300 /D300s / D200 /
D100 (when attached to Nikon MB-D100 battery grip) /
D90 / D80 / D70s /
D3 / D3s / D3X / D2X / D2Xs / D2H /
D2Hs / D1 / D1H / D1X
Part No. 1000 761.0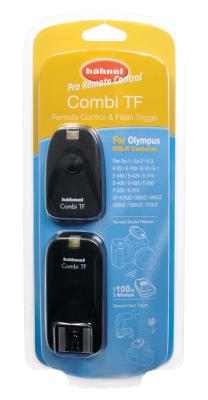 Combi TF for OLYMPUS
Compatible Camera Models:
Pen Ep-1 / Ep-2 / XZ-1 /E-PL2
E-620 / E-600 / E-550 / E-520 /
E-510 / E-450/ E-420 /
E-410 /E-400
SP-590UZ /SP-570UZ /
SP-565UZ / SP-560UZ
SP-550UZ / SP-510UZ
OM-D E-M5
Part No. 1000 763.0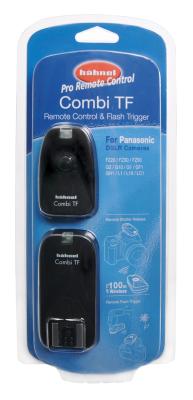 Combi TF for PANASONIC
Compatible Camera Models:
FZ150 / FZ100 / FZ50 / FZ30 / FZ20
G10 / G1 / G2 / G3
GF1 / GH1 / GH2
L1 / L10 / LC1
Part No. 1000 764.0
Accessories are also available for the Combi TF
Studio Light Cable to trigger Studio lights remotely.
Receiver
Additional receivers enable you to trigger multiple flash units and studio lights simultaneously.
multimediacharly - 7. Aug, 18:04